Happy Friday lovelies!
Before I jump in to things I just want to thank everyone who has taken the time to stop by my blog, and especially to those who comment/follow etc. It means so much to me that anyone takes the time to read my silly little thoughts =)
And to those who wondered- the GRE went sooooo well! I was so pleased with my results. I actually did better than I expected to do! I am now one step closer to getting my grad apps in. This time next month, everything will be out of my hands and in the hands of the admissions folks!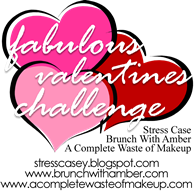 I had so much fun linking up with
Neely
,
Amber
, and
Casey's
Valentine's Day Challenge on Tuesday and today's topic fit in perfectly with my planned post anyway that I decided to do it again! Today's topic is Love My Girlfriends.
Before you read this post put on the Britney, Spice Girls, Katy Perry, Ashlee Simpson... cheesy girly music that you can rock with your girls while acting like total dorks. That should set the tone. Got it? K. Moving forward.
Here is my disclaimer: I LOVE LOVE LOVE reading about wonderful boyfriends, dedicated husbands, and (especially) rambunctious babies and toddlers, however...
My google reader is bombarded daily with posts from awesome girls out there gushing about the equally awesome men in their lives, and it can get a little depressing for those of us who are unattached.
But when that depression sets in I remember that I have the most AMAZING friends a girl could ask for! My girlfriends are my constant source of support, encouragement, laughter, real-ness, inspiration, CRAZY, and love.
I wanted to show you guys some older pics of us being ridiculous. All of these pics (except the two big ones) are from our freshman year.
In college I joined a sorority and I found a huge group of sisters who have always got my back. I made some of my best friends, and found girls who I know will be in my wedding one day. My life would not be the same without these girls.
Nor would it be complete without my best friend. I've known this girl since third grade! We have been through so much together, and even though we went to college in different states, we are closer now than we've ever been!
Long story short I am incredibly blessed, and I love my friends more than anything (even though we don't get to see each other as much as we would like to now that most of us have graduated.
I also had WAY too much fun looking through all my old photos to find these gems.
Welp, I am off to LA for the weekend to visit some of these wonderful friends of mine! Happy weekend everyone!
Oh and if you're interested in my friends who also blog...