I am not participating in every day of
Neely
,
Amber
, and
Casey's
Valentine's Day Challenge, but I have been wanting to tell this story for awhile so I might as well do it today with them since the topic is "Love Telling This Bad Date Story- Worst Date Ever." I know this is a long post but make sure you read to the end, because you will not believe how this date ends!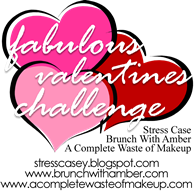 So lets go back to summer of 2010- I was 21 and living with a bunch of my best friends in a fraternity house (yes you read that right). One night we went out to a random apartment party. At this party I met a guy who I ended up talking with for the majority of the night. He was super nice and easy to talk to, so when he asked for my number and suggested we go out sometime in the next week I agreed.
He seemed interesting enough, and I figured that we would have plenty to talk about but I was still a bit nervous so I wanted to make sure our date included an activity just in case conversation lagged. I found a bowling alley in the area and we planned to go there.
He picked me up, we drove to the bowling alley, and quickly discovered we could not bowl because there was a bowling league that night and lanes didn't open up until much later than night...
Bad Sign # 1.
I suggested we drive down the street to Santa Monica's Third Street and get some dessert and walk around. We drive there and begin the awful search for parking. During this drive he tells me about a web show he does which chronicles bad date stories. "But don't worry" he says, "I'm sure our date won't end up on the show."
Bad Sign # 2.
My date had no cash, and would not let me pay for the parking so we drove around for at least 40 minutes and failed to find somewhere we could park for free. Conversation LAGGED this whole time despite my best efforts.
Bad Sign # 3
.
Finally I suggested we just head back to Westwood and get some Diddy Reese or Starbucks (anything to get out of the car!). We get back to Westwood, park and begin to walk to Diddy Reese (an awesome place where you can get choose two cookies and your choice of ice cream to make into a giant cookie sandwhich for only $1.50!) when he informs me that he is not a big dessert fan... Really?! After two hours of fail you are going to complain about cookies and ice cream?!
Bad Sign # 4.
Fine. We get Starbucks instead and decide to walk around Westwood with our coffee.
We begin walking the same streets that I walk all the time. As we walk I see a potentially homeless man walking directly towards us.
Bad Sign # 5?
I begin to move over as it seems apparent that this man does not plan to change his direction. My date moves to the other side, but not before the homeless man THREW HIS CUP OF SOUP ON MY DATE. No joke.
We turn the corner as my date picks noodles off of his jacket, and I inform him that we should probably just head back to the car as that must be the cake topper on an evening already full of FAIL. He agrees, and as we walk back to the car he informs me that our date probably will be on that web show (but assures me its not my fault).
Needless to say I did not go out with him again, despite his multiple attempts to convince me otherwise.
In retrospect I should have looked around for that supposed web show though... Oh well.